Learn About Our Project:
ALL BACKERKIT QUERIES: 
We at Nimuno have spent our lives building and creating using Toy Building Blocks!
As professional designers we see the creative potential it offers people young and people. In fact we liked Toy Blocks so much that we wanted to find a way to bring them to everyday surfaces – to join toy blocks to the rest of the world. Nimuno Loops does just that with its flexibility, cuttability and its re-useable adhesive backing.
Forget the Internet of Things. We want to see the Nimuno Loops of Things ! That's why we developed the revolutionary range of tapes which allows you to build on virtually any surface. The addition of the receiver tape now also allows you to make other object fit onto your blocks, baseplates, or Toy Block Tape! Welcome to the construction toy revolution!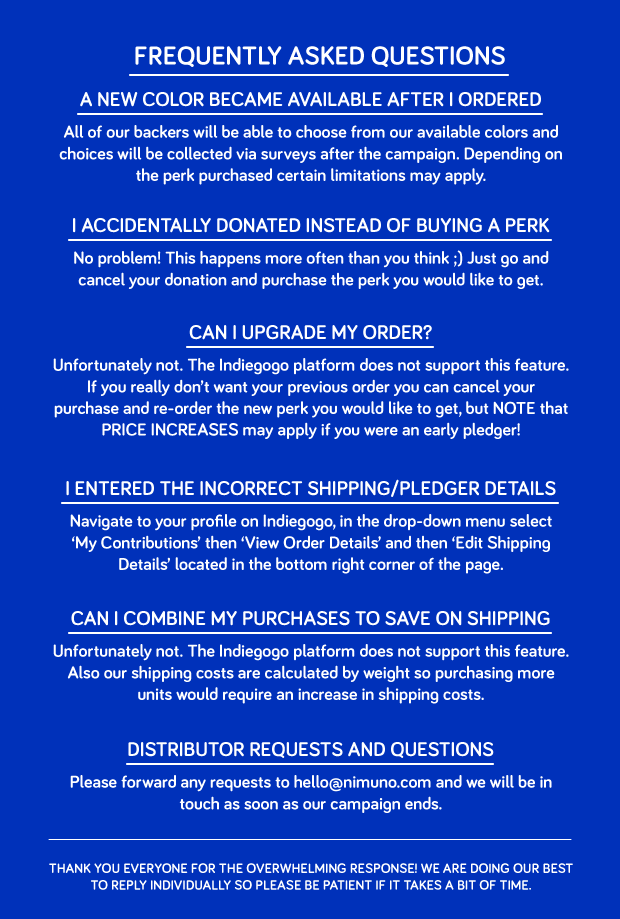 We're Anine Kirsten, Max Basler, and Jaco Kruger. Max and I are professional industrial designers working for Chrome Cherry Design Studio (CCDS) along with our boss and CEO Jaco Kruger. The three of us are passionate about design, not just on a screen or on paper, but in everyday life. From our studio in Cape Town we strive to make the world a better place by making things that are functional and beautiful.
A lot of our previous work has been focused on toys; particularly toys that engage children with the physical world and encourage creativity. We've designed and produced various products for CCDS over the last few years and have ample experience in bringing products to market. Most notably of which is the Ybike range of kids ride-on toys.
We're posting Nimuno Loops on Indiegogo because we need a portion of the capital to get this product off the ground. We have done most of the product development on our laptops and in Max's garage. It's been a crazy-steep learning curve but we've done it under the watchful and experienced eyes of the partners at CCDS, who boast over 20 years combined experience in product development.

We need your help to bring Nimuno to life and to free the brick! We've worked long, hard hours to take Nimuno from concept through to working prototype. After more than a year of development, the product is finally ready for production. Your contributions will help us to pay for final prototyping, testing, and the creation of the industrial tools needed to produce Nimuno Loops.
We want to create a thriving business that makes the world a kinder, more fun, and more creative place! Where no child is restricted to building on flat square baseplates, but has the freedom to build wherever they want!


                                 @white_onrice                                                   @ricardolino
LEGO® is a trademark of the LEGO Group, which does not sponsor, authorize or endorse this web site or product.